Update from Administrator – May 22, 2020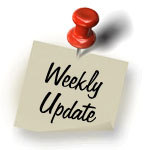 I hope this finds you all safe and healthy.  Thanks again for all the support you have shown the staff at Northwood.  We appreciate your patience with this stressful situation.
We are mindful of the impact that Memorial Day may have on those that have served, and are carefully monitoring your loved one for any signs of PTSD that sometimes may manifest on this somber day.  For many of you, this weekend marks the start of summer and we wish you all the best that can be managed under the social distancing guidelines.  Stay safe.
As you know, this virus has impacted nursing homes at a disproportionately high rate.  In Massachusetts, patients and staff have tested positive in 344 centers as of the 20th, which is 90%.
We currently have only 1 COVID-19 positive resident and have lost one to the deadly disease this week. This continues to be a very trying time for our staff and families.
I can now report that 76 previously positive residents are now considered recovered and symptom-free! There are 68 still here and some have discharged.  We have 10 residents that are in quarantine; they have no symptoms and were considered negative on admission but have to remain in quarantine for at least 14 days after admission.  We have five that are now confirmed Negative.
Northwood has had a total of 70 staff that has tested positive and 43 are recovered and have been back to work.  Testing of staff is ongoing pursuant to meeting the mandated minimum 90% of staff tested by May 25.
Our Therapy and Activity Departments continue to get residents out of the facility for some fresh air.  As the weather improves, we hope we will be able to do much more of this.
In accordance with guidance from the state Department of Public Health, we continue to keep positive patients segregated, and are moving patients with negative results and or recovered together on separate units.  I know how disturbing this is to those of you that have become familiar with the unit your loved one resides on, but moving people together in different areas is the guidance we received from the Department of Public Health State Epidemiologist. We have re-deployed staff to try and keep your loved one seeing familiar faces to the extent that people can be recognized in protective face masks.
We continue to be in daily touch with the Department of Public Health and our local Health Department.  We also are following all CDC and state guidelines, and receive regular updates on new guidelines that are offered.  This information is shared with our staff and additional training is continually taking place.  It probably goes without saying that more and more is being learned about COVID-19 every day, and we do our best to keep up with it all.
Tim Churchill