Update from Administrator – May 8, 2020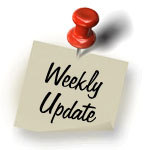 I hope this finds you all safe and healthy.  Thanks again for all the support you have shown the staff at Northwood.  We appreciate your patience with this stressful situation.
This pandemic has been an incredibly challenging time, and we are working every day to ensure that we provide the safest possible care for our patients.  At the start of the pandemic, Northwood initiated, sometimes at the direction of the Department of Public Health, a series of protections aimed at mitigating the threat of coronavirus at our center.  These included restricting visitors to our buildings, dramatically increasing the cleaning and infection control measures, taking the temperature of anyone who entered the facility, and increasing the monitoring of all residents at every shift.  We conveyed this in weekly email messages to be as transparent as possible, given the state directed visitor restrictions in place.
As you know, this virus has impacted nursing homes at a disproportionately high rate.  In Massachusetts, patients and staff have tested positive in 330 centers as of the 6th, which is 86%.
We currently have 46 Covid-19 positive residents and had sadly lost several more of our beloved residents that had tested positive for the virus. This continues to be a very trying time for our staff and families.
I can now report that 26 previously positive residents are now considered recovered and symptom-free! More residents will be considered recovered by the next email.
I apologize for the need to clarify last week's staffing numbers, but there was some confusion between our scheduling and human resources teams; Northwood has had a total of 52 staff that has tested positive and 37 are recovered and have been back to work.  We are planning on having as many staff as possible that have not been tested scheduled to be tested by May 25.
Our Therapy and Activity Departments continue to get residents out of the facility for some fresh air.  As the weather improves, we hope we will be able to do much more of this.  The weather may not be cooperating with us for this important weekend. Let me share with you that Lowes delivered beautiful hanging plants for all our female residents in honor of Mother's Day and they have been distributed to your loved ones.  On a side note for our Activity Department, window visits are ongoing and we hope the weather will continue to warm-up for us.
In accordance with guidance from the state Department of Public Health, we are moving patients with positive results together on the same units to the extent possible.  I know how disturbing this is to those of you that have become familiar with the unit your loved one resides on, but moving people together was the guidance we received. We have re-deployed staff to try and keep your loved one seeing familiar faces to the extent that people can be recognized in protective gear.  As patients are considered recovered, we are slowly moving them to keep recovered patients and negative patients together.  It should be noted that there is no danger in keeping recovered patients and positive patients together, but we feel it is morale booster for recovered patients to move.
We continue to be in daily touch with the Department of Public Health and our local Health Department.  We also are following all CDC and state guidelines, and receive regular updates on new guidelines that are offered.  This information is shared with our staff and additional training is continually taking place.  It probably goes without saying that more and more is being learned about COVID-19 every day, and we do our best to keep up with it all.
I know some of you are concerned about negative things being said about Nursing Homes, including Northwood, in the press.  I believe you know us well enough to know that we truly understand how difficult this situation is and how isolated you must feel from your loved one.  Our team wants you to know we are doing all we can to keep our residents healthy and safe.
Tim Churchill